Handles for Aluminum doors & windows
The handle is the most pieces exposed to use in the Aluminium system therefore, providing high quality handles is crucial for any type of the Aluminium system applied. We offer a wide range of handles for all types of Aluminium windows & doors including; double door handle, handle for casement opening, and handle for external & internal opening…etc and all are available either with a safety cylinder or without.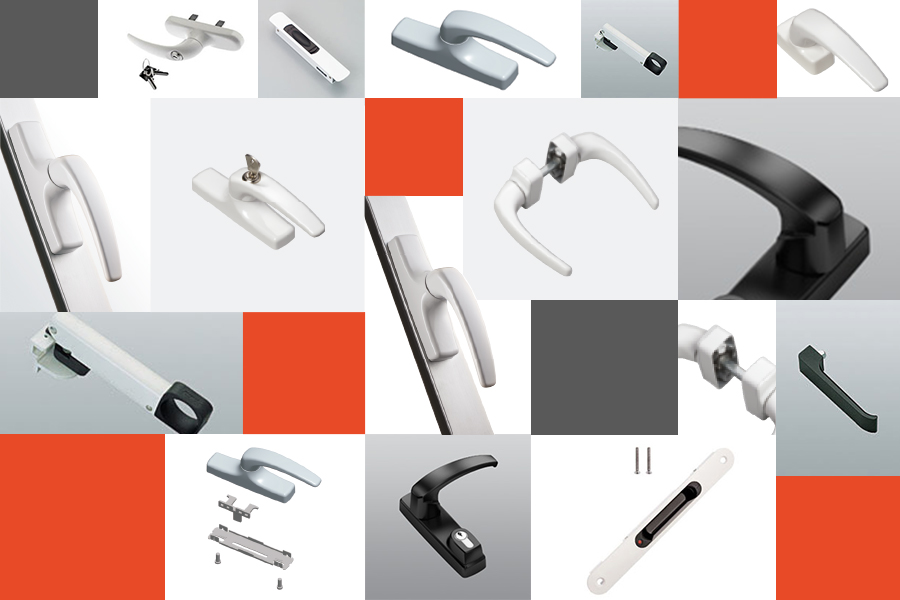 Hinges for Aluminum doors & windows
Hinge is a distinguished part for all types of opening systems which facilitates the proper swinging movement of Aluminium doors and windows. Hinges may be either visible on the system or concealed; in both cases, we offer a full range of hinges according to the application and technical requirements. Hinges for Aluminium casement windows, hinges for inward & outward opening, hinges with built-in closer for doors.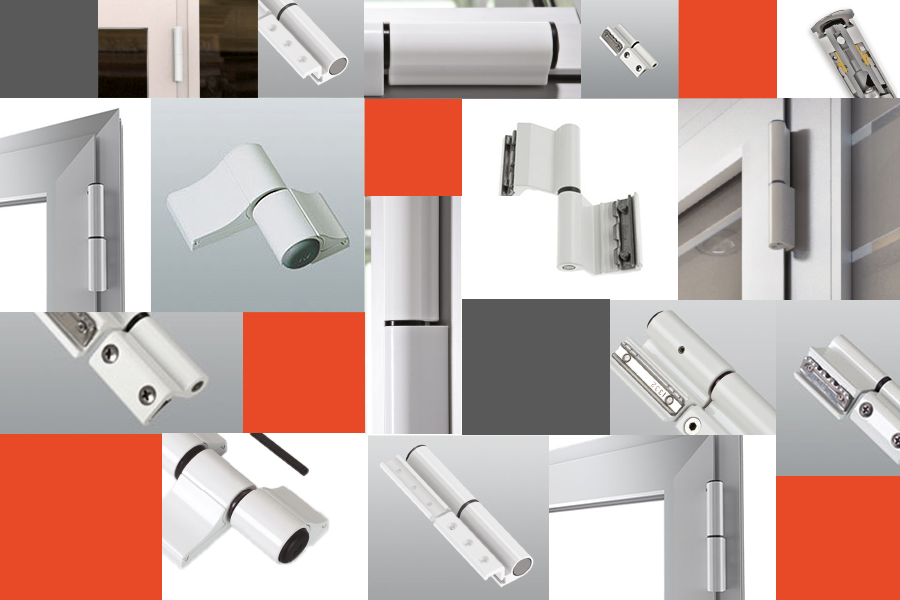 Opening System for Curtain Wall
Our unique Curtain Wall hardware fittings offer flexibility and advanced functionality for the opening system of different Curtain Wall styles. The opening system of Curtain Wall differs from building to building according to design requirements, whatever the system applied; we offer a wide range of opening mechanisms for Curtain Wall Such as Top Hung opening, Parallel Opening and Side Hung opening.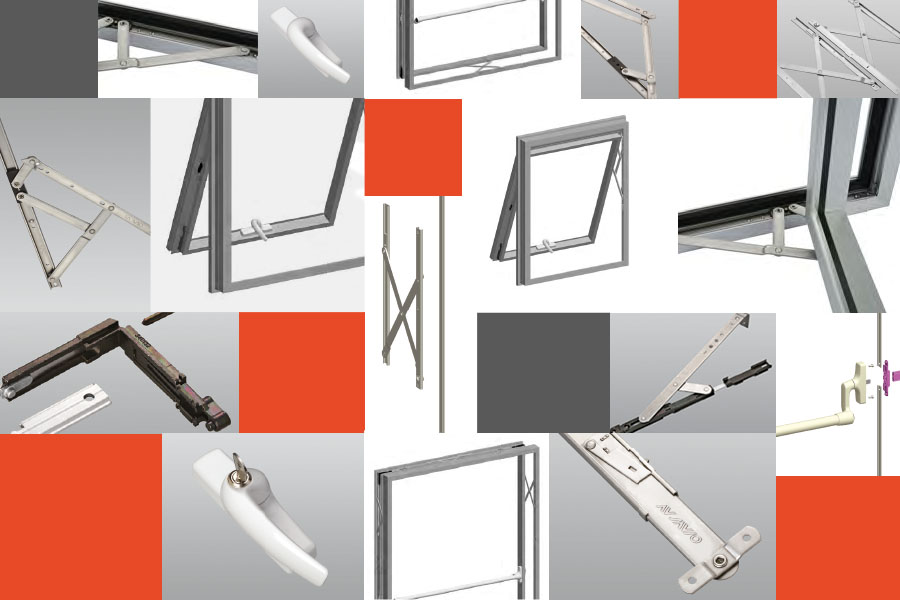 Tilt & Turn Window Mechanism
Tilt and turn windows offer a practical and modern dimension to homes & offices. While most windows open outwards, tilt and turn windows open inwards for increased safety and ventilation. Tilt and Turn windows are the most popular option for home owners due to their high level of security and weather proofing. The Tilt and Turn System is very practical thanks to its featured hinge mechanism that allows for two ways opening.
Versatile design & flexible ventilation
Easy installation & maintenance
Premium Italian Quality
Load weight up to 180 kg for maximum safety
Certified by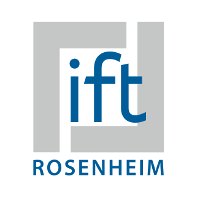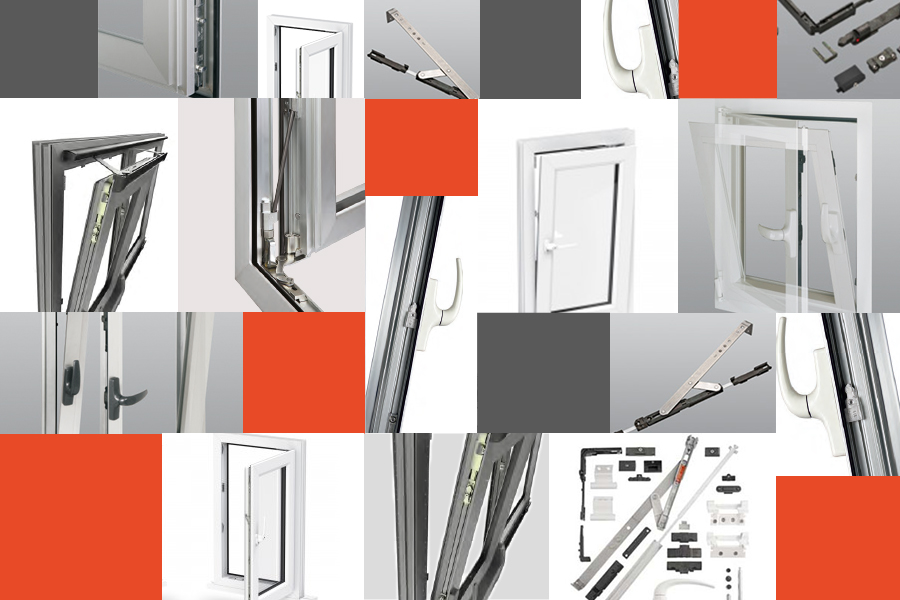 Sliding Accessories for windows & Doors
We offer a full range of premium quality Sliding system accessories for Aluminum Doors and Windows. Recently, Sliding doors & windows are increasingly being opted, thanks to their ability of opening up spaces, ease of installation & maintenance and the affordable cost of such systems. The extreme versatility of its components and the window control mechanism of the vertical sliding movement, make sash windows ideal for extremely small spaces. our sliding system accessories including but not limited to locking system for windows and doors (including multipoint closures) lateral closing gear, lateral closing gear with key, Single-wheel roller and double- wheel roller with self-lubricating system…etc.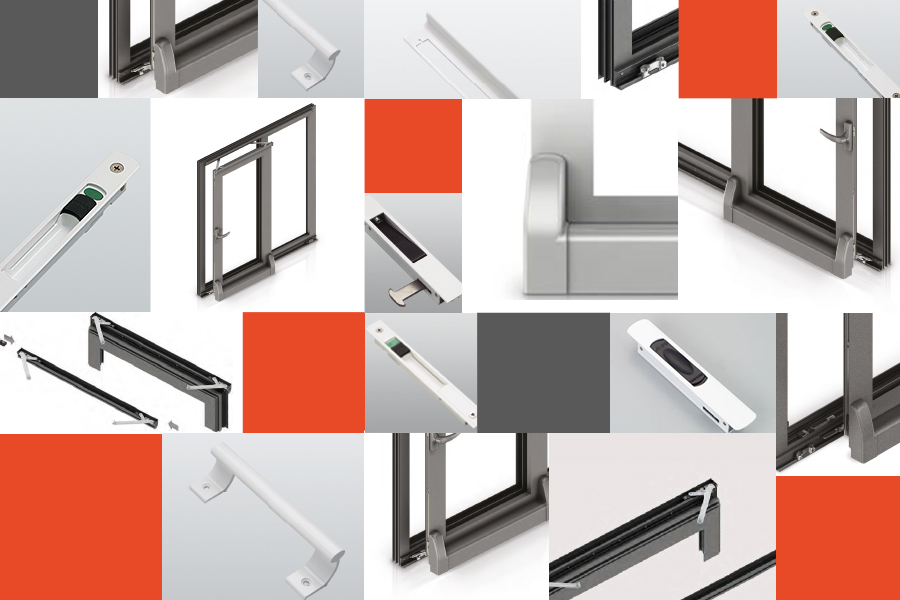 Panic Device System
Panic hardware, also known as an exit device, panic bar is designed to provide building occupants fast and easy egress in an emergency. Exit Devices unlock doors opening to the outside during emergency conditions. Euro Trade is offering the highest Italian quality of Panic Systems from Savio that are designed by Pininfarina

with CE mark in compliance with standard EN 1125:2008. The products listed in the certificate guarantee a high number of opening / closing cycles which allow frequent use.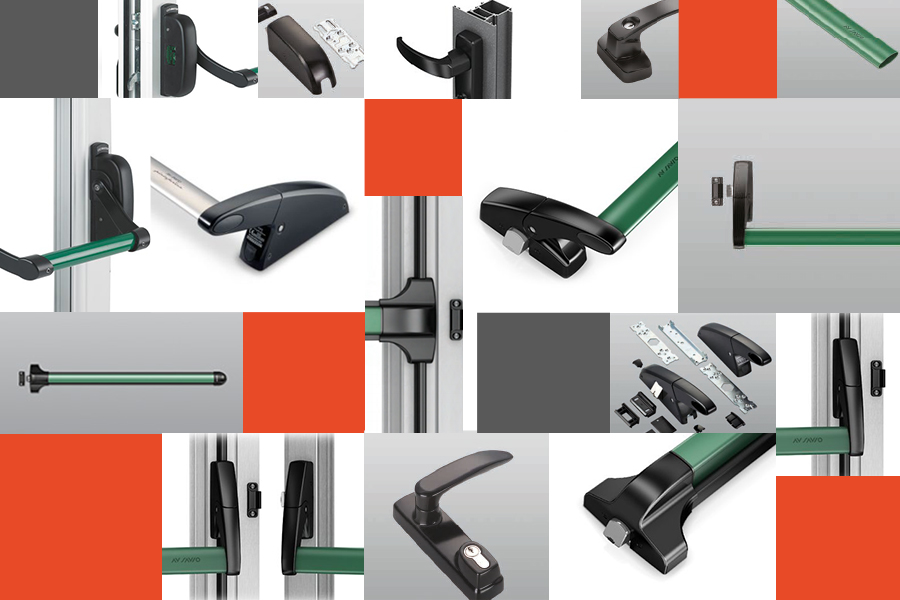 High frequency of use by public (up to 2 Million Cycle)

Treated with anti-bacterial paints

Suited for application on fire-resistant doors

Very high corrosion resistance (240 hours in salt spray)

Anti-breaking and entering security

Up to 200 KG door weight
Complementary Products
We provide high-quality product range of complementary accessories for Aluminium Doors & Windows. Our products range includes door locks, keeper for casement windows and doors, locking and connection pieces, bolts for doors and windows, fastening kits for hinges… etc.